Making Grape Juice
Our ancient grape vine is relentless in producing a huge crop of grapes every autumn.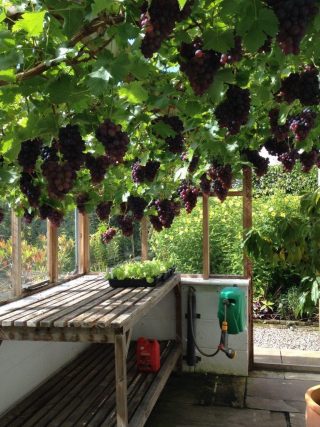 As this is an old variety, it has not been bred for being seedless and, therefore, it is not that popular as a dessert grape with the resident consumers. To overcome this obstacle, we decided to juice the fruit. A great way to do this without having to walk on the fruit as it is the winemakers' tradition, is to use a steam juicer, which is a three-tier assembly of pots. 
At the bottom, a simple pot is filled with water to be placed on a hob. The next section is the juice collector, which has an opening in the middle to let the steam from the boiling water pass through. The top consists of a perforated basket into which the washed fruit are placed.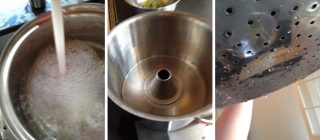 Having assembled all three parts, a lid is put on top, and the juicer then put onto the hob. The juice collector part has a hose fitting used to drain the juice.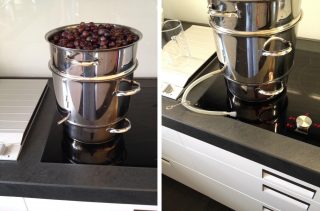 The juice is delivered with a rubber hose and then collected for cold storage or canning. The juice is of high quality as it has no sediment. The extracted grapes can be put on the compost heap.