Pruning Repeat-flowering Roses
Besides managing our clematis, we also prune repeat-flowering roses in February. We aim to stop trampling through the South and Kitchen Garden borders by the end of this month so as not to damage young tulip shoots.
As shown below, weak and diseased shoots are removed, as well as any crossing branches which might damage others. Side shoots are cut to a third of their length. This is a slightly more severe approach than commonly applied to repeat-flowering roses, but it is important to facilitating the co-cultivation of roses and clematis.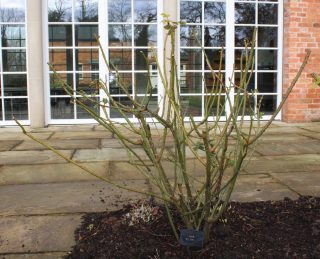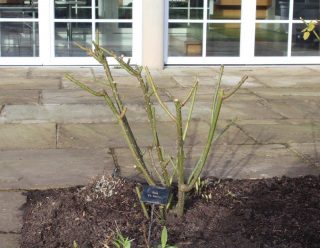 As always, be cautious not to tear stems, cut below a bud or perpendicular to the stem; instead cut above a bud at an angle.