Sunny Planting Combinations
Now that summer is officially here, we cannot but hope that it will live up to its meaning and grace us with sunny days. While we still shudder recalling June's open heavens and bleakness, it might lift our mood to admire some planting combinations which celebrate the summer sun.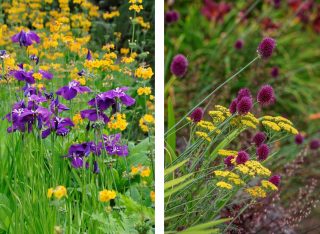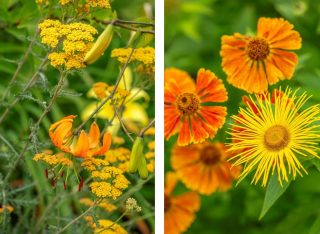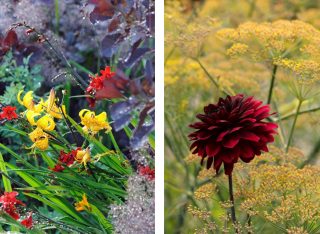 Let's hope that these beauties will be spared a battering from further rain!