Pollarding an old Ash tree
Most of the trees in our Parkland Meadow were planted in 1905. There are, however, some older specimens, mostly oak and ash, which belong to a perimeter planting scheme from the first half of the 19th century. Occasionally, one of those older trees shows signs of stress and we need to call our trusted tree surgeon, Maurice Fitch, and his team.
One of the ash trees had recently developed a lot of dead wood, posing an increasing threat to the nearby sandstone monopteros. It was therefore decided to remove all dead branches and 'pollard' the tree, reducing the crown almost by half, in the hope that this will encourage new growth.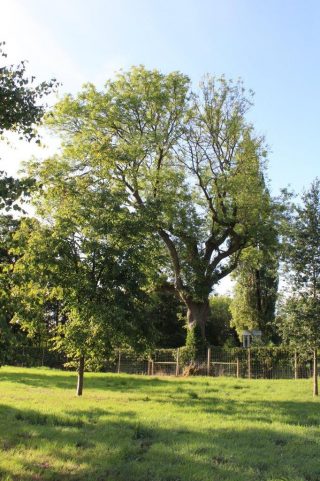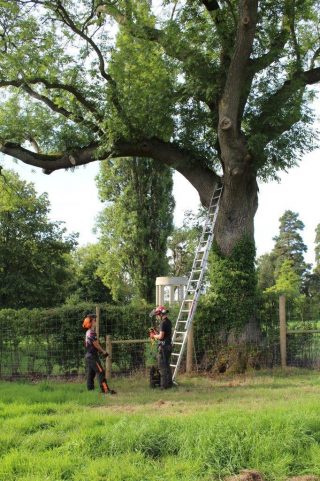 Climbing through the crown in rather precarious positions, the tree surgeons carefully cut the branches and dropped them safely to the ground.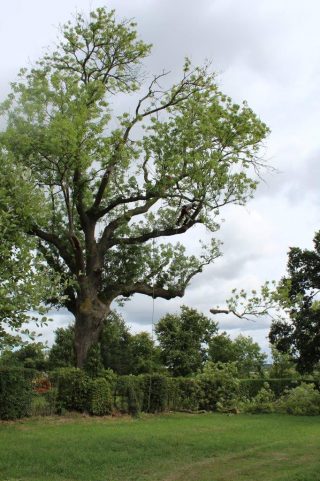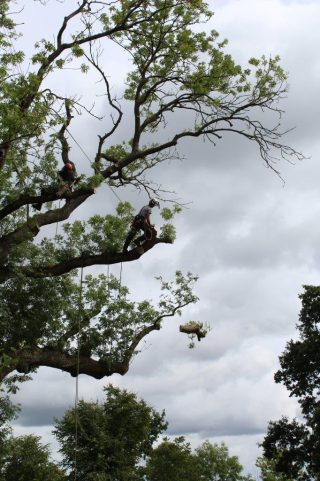 After a long day, the tree looked slightly cropped but much healthier and certainly much safer!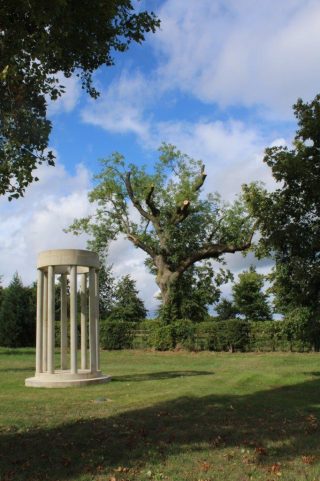 We now need to keep our fingers crossed, hoping that the tree will not decline any further and instead start flourishing again.