The Path of the Sun
Thanks to our unimpaired views to the west, we are blessed with spectacular sunsets. Equally amazing sunrises can be admired from higher levels of the house. Inspired by these spectacles, we decided to imitate the colour palette of dawn and dusk in our east- and west-facing long Kitchen Garden borders, consequently named "Sunrise" and "Sunset" Borders.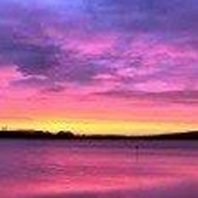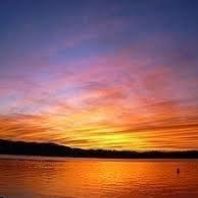 The sunrise and sunset colour schemes are most apparent in high summer when borders are brimming with flowers.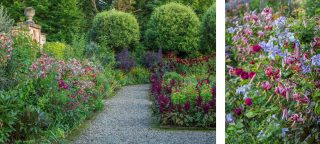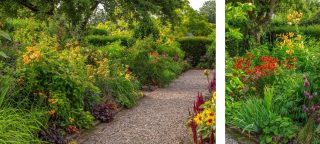 Earlier in the year, the colour schemes are carried by delphinium 'Cupid' Achillea neilreicherii and Lupinus 'Persian slipper' on the dawn side, juxtaposed by hemerocallis 'American Revolution' and 'Lucille Lennington', delphinium 'Purple Velvet' and Lupinus 'Manhattan Lights'.