Prevention of rodent damage to bulbs
Having painstakingly planted over 30,000 bulbs this autumn, we cannot wait to be rewarded by a glorious spring display.
However, our thriving wildlife has completely different plans for our treasures: Despite the fact that we leave all hazelnuts, chestnuts and walnuts to the squirrels, they still have a very keen interest in crocus and tulips. The mice and voles, on the other hand, have a great appetite for erythroniums.
While we treasure and protect our wildlife, we still believe there should be some rules of conduct. Devouring our precious bulbs is certainly not acceptable. Hence, we had to develop some defences.
Our strategy is based on one magic deterrent, which is chilli powder. While mammals do not like its taste at all and therefore keep away from treated areas, it has no effect on birds.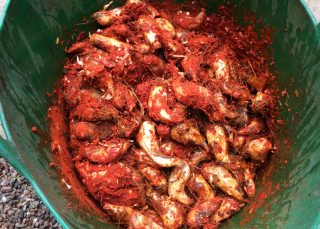 In some cases, we coat the bulbs themselves in chilli powder, in others we sprinkle the powder on the surface of the soil after the bulbs have been planted.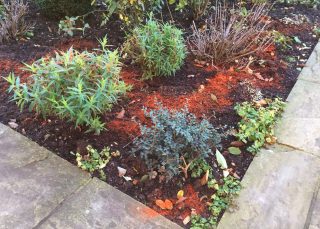 With these measures in place, we now hope to see our bulbs come up unscathed!